Church Transitions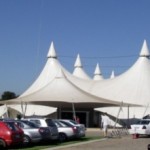 Mountain Peak Ministries offers short and long term, and interim ministry placements with congregations seeking to build positive changes in response to God's direction. The goal of transitional ministry is to help churches recognize that they are the body of Christ. (See Ephesians 1:22-23) Help is offered in Encouraging Positive Change; Leadership and Relational Renewal; Providing Relevant Preaching; Extending Pastoral Care; Facilitating Vision Renewal; Ensure Effective Administration; Advising on Structural Renewal and Supporting any Search Process.
Human Resources Management
Mountain Peak Ministries provides help to churches, non-profit organizations, small business, and individuals to meet their Human Resources Management goals through biblical principles. (See Genesis 12:2-3 & Deuteronomy 28:1-14B – Blessed to be a Blessing.)
Mountain Peak Ministries has extensive experience in:
Mission, Vision and Values Setting.
Writing of Objectives.
Board Governance, and Policy Development.
Training and Development for professionals and non-professionals.
Investigating, researching and preparing significant HR reports and presentations.
Job Classifications, Recruitment, and Performance Evaluations
Resume Writing.
Employee Assistance Program, and Counseling.
Staff and Labour Relations.
Mountain Peak Ministries have contributed significant human resource assistance to religious, health, and educational non-profit organizations and small businesses nationally, regionally and locally that have set new directions, increased productivity, and improved reputations and services in their communities.
Preaching, Teaching and Coaching
Our experience in Mountain Peak Ministries has taught us that when inspiration is low and one is feeling lost our attention should be drawn to that which is higher. (See Psalm 121) Mountain Peak Ministries offers Pulpit Supply, Retreats, Workshops, Training and Coaching locally and internationally to meet the inspirational needs of churches, organizations, groups and individuals.
Having conducted hundreds of ceremonies over thirty years, Mountain Peak Ministries seeks to support men and women coming together on their wedding day and in their marriage. (See Matthew 19:4-6) Mountain Peak offers each couple: Personal consultation and advice; marriage enrichment resources; a choice of Traditional Christian based Ceremonies or Contemporary Ceremonies with Blessings; a Rehearsal and a lot of laughs and joy in their wedding and in the promises they carry into the future.
Mountain Peak Associates
Mountain Peak draws on those with extensive experience in active ministry with specialization in Children & Youth, Prayer, Christian Education, Worship Arts, Stewardship & Fund Raising, Preaching and Conference Speaking….